We start 2022 on a positive note and are proud to announce we have been awarded the initial Bronze Greener Globe Funeral Award. This means we have been recognised and ISO4001 audited for adopting and implementing an Environmental Policy as a company.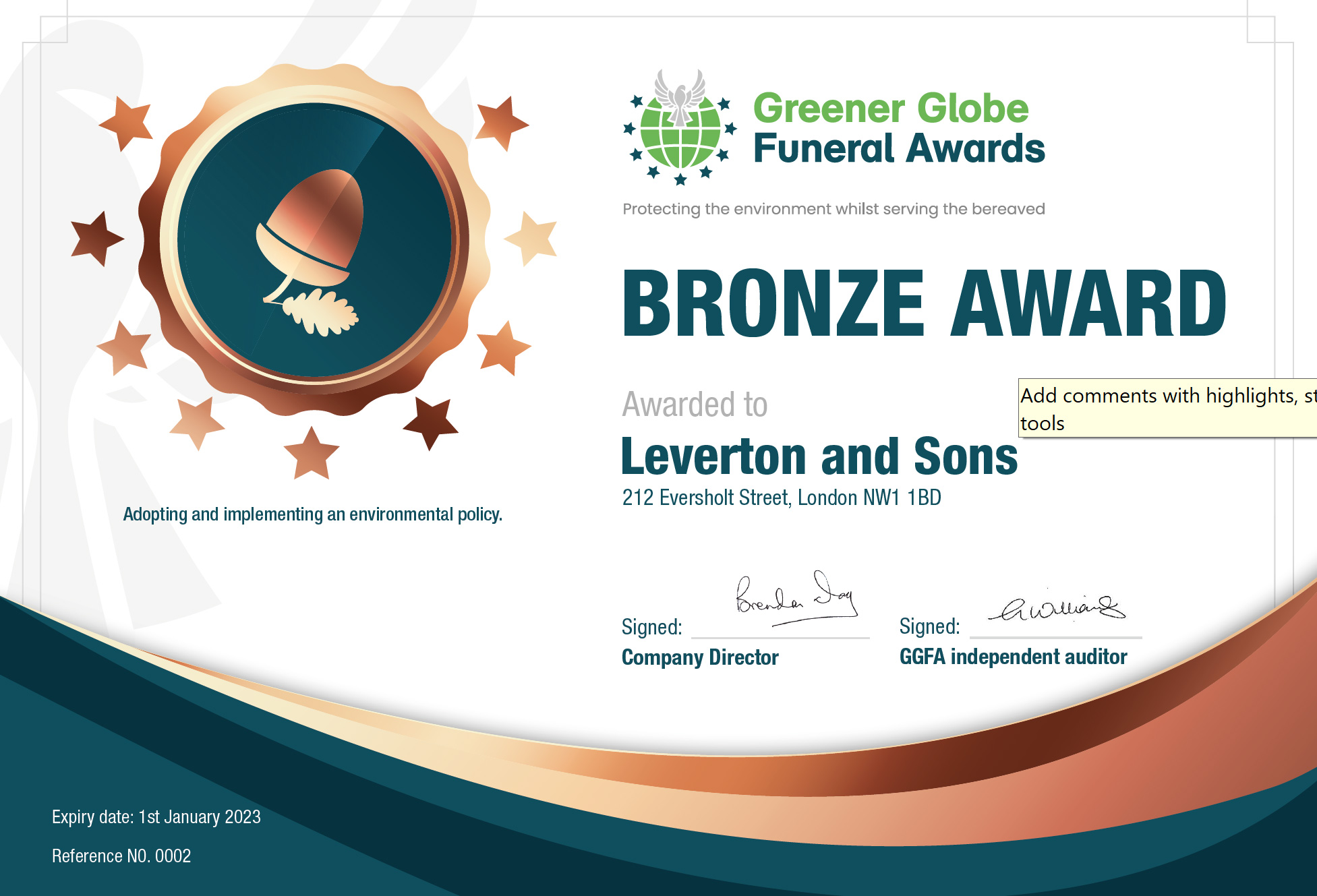 The Greener Globe Awards is a new initiative and has recently been established to protect the environment whilst serving the bereaved. More to follow on this as we hope to obtain the Silver award next.
We are constantly committed to becoming greener in our efforts and have been recognised for this for a long time. We strive to provide greener funerals and run in an environmentally conscious way. This has included pioneering the first all-electric hearse in the UK to participating on behalf of our membership body SAIF at conferences with the greening of funerals agenda.
Please contact us if you would like to know more about greener funeral options.