We are absolutely delighted to be nominated finalists for 5 of the Good Funeral Awards this year!
It has just been confirmed by the Good Funeral Awards that the nominations we received have formally made it into the final stages of this year's ceremony in London on Thursday 7 September 2017.
We still don't know who nominated us but are so humbled and grateful for this recognition for our work with the bereaved.
We have been nominated for the Traditional Funeral Director of the Year Award, Most Eco-Friendly Funeral Director, Modern Funeral Director of the Year, Best Funeral Arranger for our funeral director Drew Rush and Lifetime Achievement Award for Clive Leverton. We have won an Award in the past and been finalists but never have we been finalists for so many categories.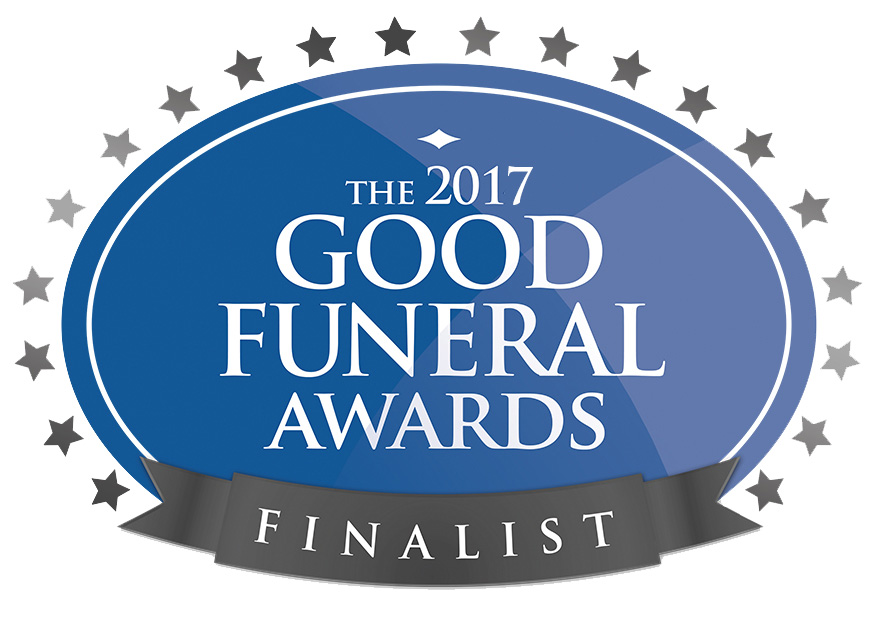 The Good Funeral Awards are now in their sixth year and recognise excellence in the world of funerals, rewarding the best funeral directors and all associated services that are involved in creating memorable funerals. Wholly independent of the funeral profession, the awards are supported by consumer advocates the Good Funeral Guide and the Natural Death Centre.
"The Good Funeral Awards recognise exceptional service to bereaved people from all aspects of the funeral industry and supporting services. By progressing this far, Levertons has already demonstrated outstanding professionalism, empathy and a willingness to go the extra mile," said Fran Hall, C.E.O of The Good Funeral Guide, joint organiser of the event
Brian Jenner, co-organiser, said: "The Good Funeral Awards recognise all those unsung heroes who work so hard for the bereaved and whose role can so easily be overlooked. Some of the nicest people in Britain work in the funeral business."
For more information please go to www.goodfuneralawards.co.uk